Windows, Doors, Vinyl Siding & Home Improvement Services
Serving the Farmington Valley & Surrounding Areas . . .
YOU DESERVE THE BEST! Whether you are looking for custom wood windows, vinyl replacement windows, new patio doors or vinyl siding, you deserve the best products manufactured. You also deserve the highest quality installation with unsurpassed customer service.
ACCENT Windows & Doors, LLC will provide this winning combination!
---
The Best Window, Door & Vinyl Siding Products
ACCENT Windows & Doors uses only the finest manufacturers for all of our door, window and vinyl siding products. Links to our preferred vendor's warranties can be found by clicking on the manufacturer's below.
---
High Quality Window, Door & Siding Installation
We regularly attend trade shows and seminars to remain current on technological improvements and installation best practices and currently hold many certifications qualifying us as experts in our field of business.
---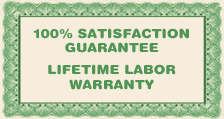 Unsurpassed Customer Service
Visit our TESTIMONIALS page to read
what our customers have to say about
our quality service.
Terms of guarantee & warranty details
available upon request.
---
Our Products Pay You Back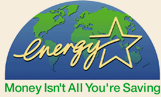 By purchasing ENERGY STAR rated products from ACCENT Doors & Windows you can start saving immediately on your heating and cooling bills. Not only do our products save you money, they will increase the value of your home. A substantial return on investment can be realized if you sell your home. Invest in your home and call us today.
Click here for a Return On Investment Chart
---
We are an Approved Contractor
ACCENT Windows & Doors has been involved in the development of written specifications on the installation of windows and doors for many local condominium associations. We have been designated as an approved contractor for the following condominium complexes:
AVON
Pond Place
CANTON
Whispering Woods
FARMINGTON
Tunxis Village
GRANBY
The Village at Hunt Glen
Chatsworth Village
SIMSBURY
Pine Hill Condominium
Old Mill Town Homes
Massaco Town Houses
The Knoll Condo Association
SOUTH GLASTONBURY
South Mill Village
TARRIFVILLE
Governors Bridge
  Wyndemere
---
Accent Windows & Doors is committed to going green
Our products are Energy Star rated and can generate both cost savings and a reduction in energy consumption. Our windows and doors
reduce your carbon footprint
and help you go green by reducing your fuel consumption and increasing energy efficiency. But it's not just our products that are green,
we recycle all unused building materials and build from recycled materials whenever possible
.